It's not just a place…it's an EXPERIENCE.
We invite you to stop in and soak up some peace and positivity or just take a moment to breathe.  We have everything you need under one roof!  We can't wait to meet you! 
Services
Halotherapy/Dry Salt Therapy, BioMats, Crystal Light Therapy, Readings, Integrative Massage, Hot Stone Massage, Reflexology, Cupping, Intuitive Healing, Reiki, Vibrational Crystal Healing, Vibrational Sound Therapy, Past Life Regression, Integrative Health Coaching, Meditation and more!
Purple Package
If you are looking for the Ultimate Body Mind Spirit healing experience than look no further!  When you book a Purple package you will be treating yourself to 2 full hours of healing!  Your experience will begin with a ½ hour in our beautiful and relaxing Salt Sanctuary, next you will enjoy warmth and healing with a ½ hour biomat session and you will complete your experience with a full hour on our Stellarwaves Crystal Light therapy bed!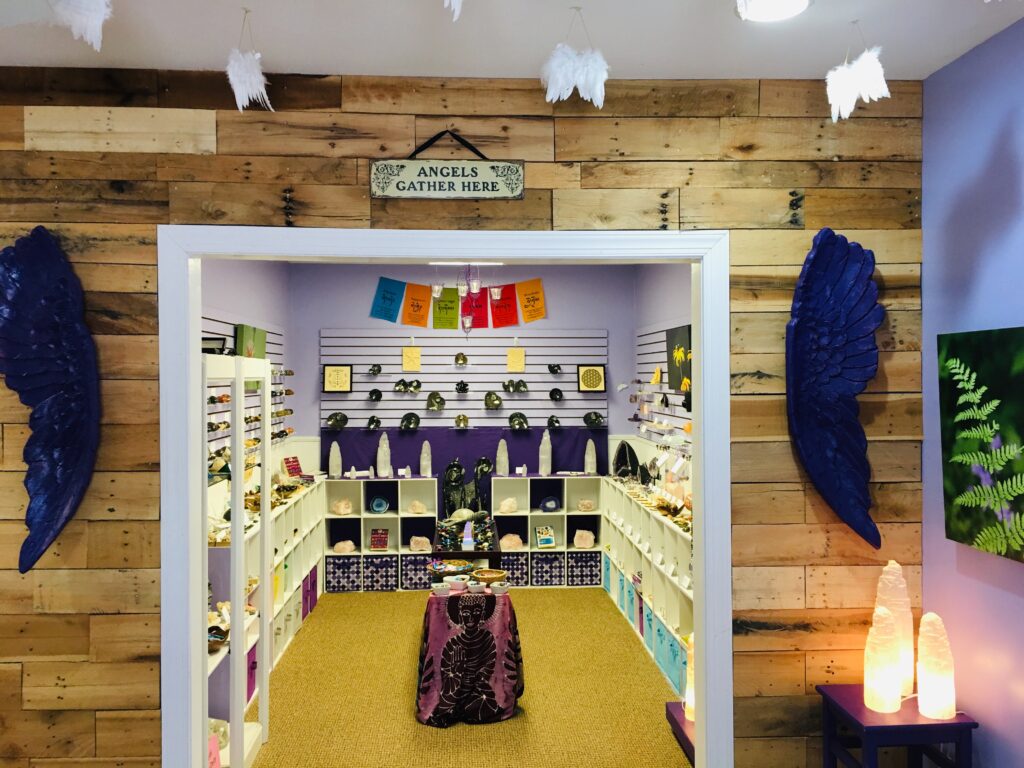 Our Shop
new items are arriving all the time so be sure to check out our fabulous gift shop!  Our gift shop features one of a kind items, crystals, candles, our own line of Spiritscent Essential Oils, handcrafted jewelry, smudging supplies, angel gifts, art from local artists and much more! 
Feed Your Soul
While you are here we would be happy to give you a private tour of our 4,000 sq ft Body Mind Spirit center!  And…don't forget to take a moment to "pick a positive thought" or "pick your angel message of the day", walk down our Chakra Healing Hallway or take a moment to relax in our Meditation Room. Before you leave don't forget to ask for a sample of our famous House Blend Spiritscent Oil!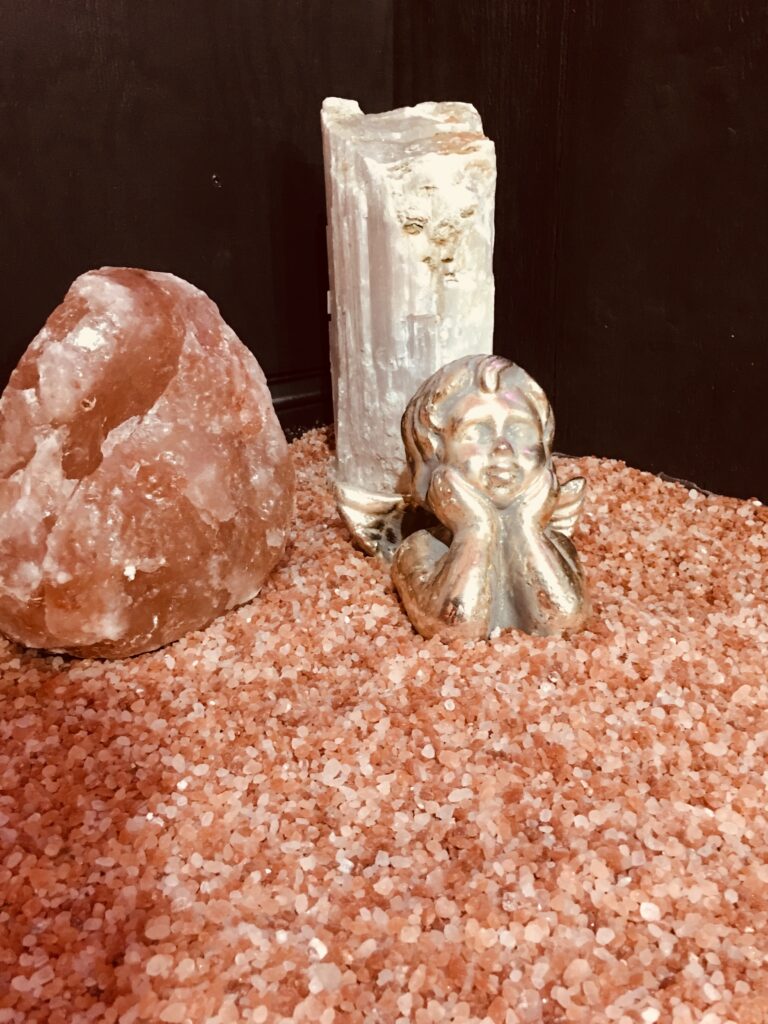 It's the little things
Spiritquest is a place for Healing, for Inspiration for Transformation and for Remembering! Everything in the Healing Center has a story…from the Healing Prayer Fountain, the memorial angel statue in remembrance of my grandparents, to the little desk in my room (that was mine from a child), to the chair in my meditation room (that is as old as my son), to the Angel Wing Poem on the wall (originally written for someone who lost their son) and the custom designed Himalayan salt wings given to me by my family for my 50th birthday! 
I have put my heart and soul into this Center and I look forward to sharing it with all of you! I can promise you that when you come to Spiritquest you will always feel like you are part of our Spiritquest family!
Much Love and Light,
 Psychic Lisa Ann, Owner